About
Hash N Tag Media
India's First Independent Strategy-led Integrated Creative Agency.
Scroll Down
Hash N Tag Media
We are taking the advertising world by storm.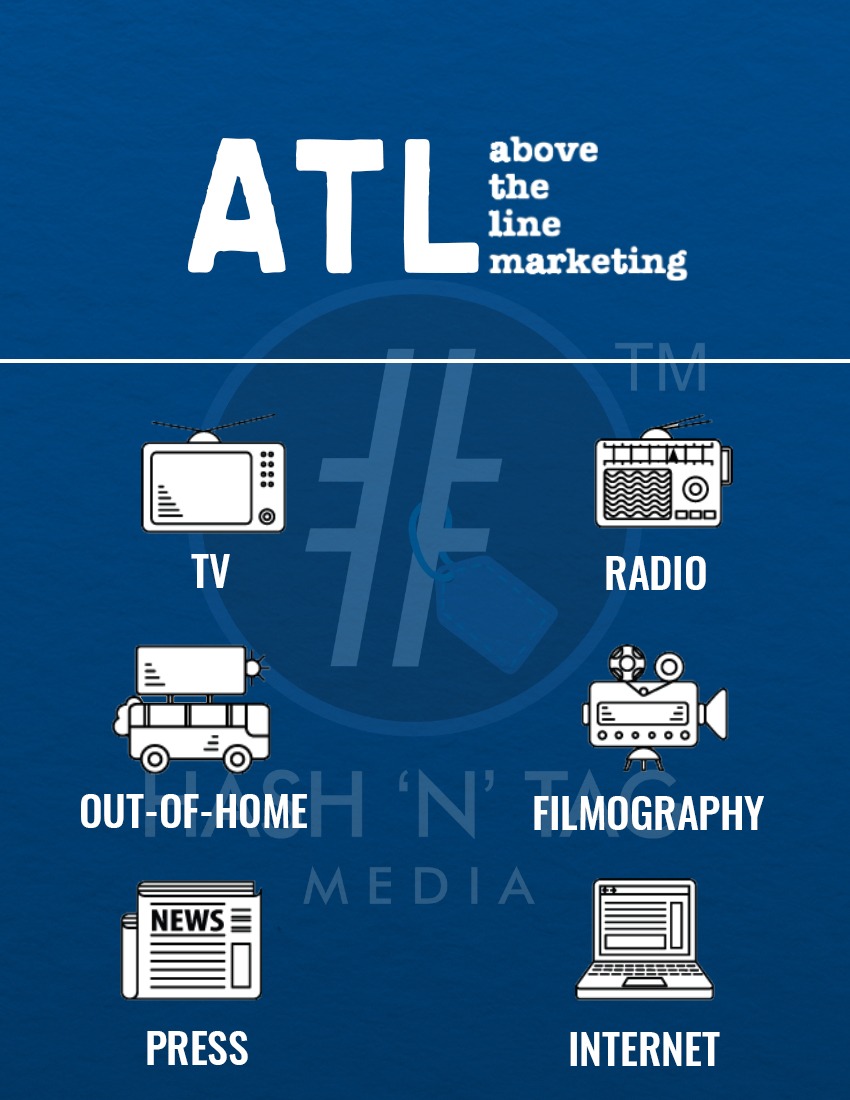 `
ABOVE THE LINE ADVERTISING
We are here to introduce you to the world of Above the Line (ATL)
Advertising – a powerful marketing approach that aims to reach a wide audience through various traditional mediums. ATL Advertising, also known as mass marketing, is designed to build brand awareness and convey essential product information, eliciting a response from the target market.
Our ATL strategy involves crafting messages in a language that resonates effortlessly with the audience, making it easy for them to understand and connect with the brand. Through ATL Marketing, we cover a macro-level approach to reach a massive audience, ensuring that our efforts create a lasting brand image.
Our arsenal of non-targeted advertising activities includes captivating television and radio commercials, impactful online campaigns, eye-catching newspaper advertisements, attention-grabbing posters and banners, striking billboards, and engaging magazine placements.
With ATL Advertising, we help businesses create a strong brand presence and make a meaningful impact on consumers. By leveraging the power of various communication channels, we ensure that your brand's message reaches far and wide, leaving a lasting impression on your potential customers.
Join us on this journey of elevating your brand to new heights with the influential and wide-ranging influence of Above the Line Advertising!